Hi Speed Internet

Welcome to Highland Communication Services. We are your Hometown Communications' Provider, where you can receive the fastest Internet speeds in the area, from 20 Megabits to a Gigabit or more.

As one of the only municipally owned Internet service providers in the nation, we have embraced the pioneer spirit this city embodies and led the charge to provide information equity to our citizens. Established in 2010, HCS was developed in response to overwhelming support from citizens to create a fiber-to-the-premises system.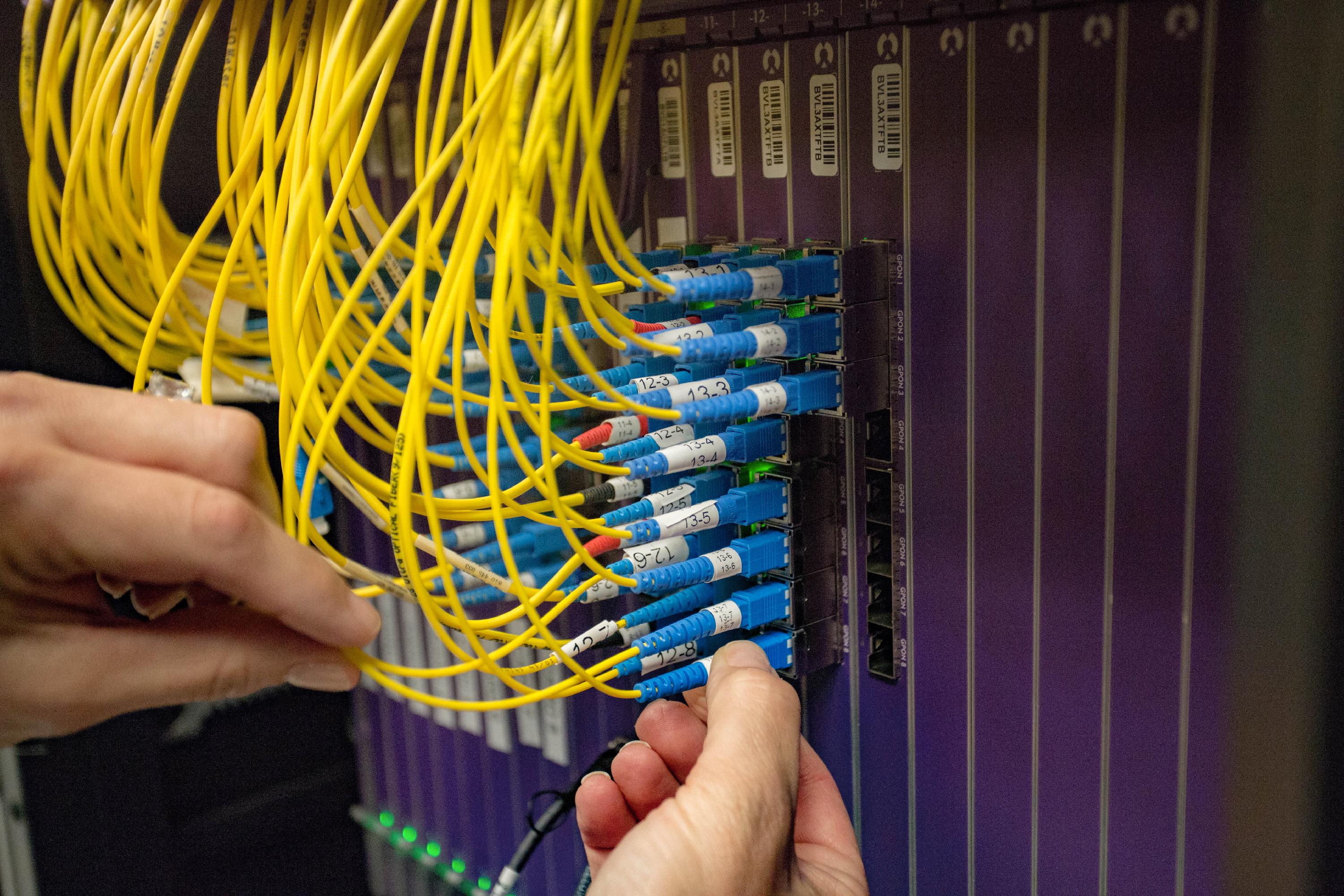 The growing, enthusiastic organization strives to improve Highland's quality of life and strengthen business opportunities. We currently provide Internet services to more than 2380 customers, a saturation rate of 54% over our competitor, Charter Spectrum, AT T and Dish Networks.
In 2019, HCS was recognized as providing the 8th best customer service in the nation and in 2018, an in dependant study conducted by Harvard University found us to be the 5th best valued service in the country, saving 44% over Charter Spectrum.
I have been a change leader in the industry for more than 27 years having served SIUE for 16 years as Director of Telecommunications and serving as Global Director of Telecommunications for SAVVIS Communications I joined the city team in 2014 and find great enjoyment and pride in serving our community. In 2018, I was honored by being voted the Local Smart City Executive of the year. Our customers are our biggest source of encouragement.
We have plans to suit all your needs and offer discounts to both businesses and residents alike when subscribed to multiple services. We have several plan options for
Internet
,
telephone
, and
television
to meet all residents' needs and budgets.
Please visit our Residential or Business pages above for a complete breakdown of price plans,
coverage maps
, and
testimonials
.Please browse our pricing plans for more information and as always, contact us at hcs@highlandil.gov if you have an questions.
HCS continues to test new products and deploy technology that rivals that of our competitors. For the latest information on new products check our our
Blog
and check this Cheetah Chat to learn more:
Cheetah Chat